RJ Gaudet & Associates LLC is a law firm registered in Seattle, Washington with a foreign legal entity registered in El Paso, Texas. The firm was established by American lawyer Robert J. Gaudet, Jr. while he was studying complex litigation in Europe under a Fulbright grant from 2007 to 2008.
November 27, 2019 @ 7:23 pm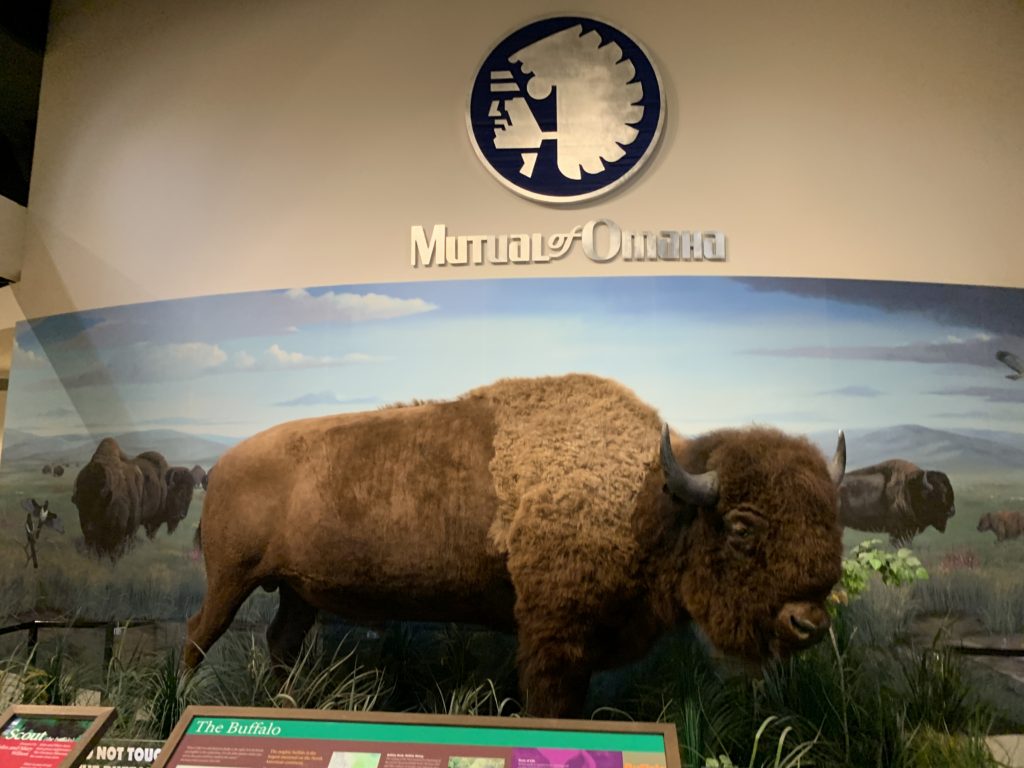 Mr Gaudet recently made oral argument at the US Court of Appeals for the Eighth Circuit in Omaha, Nebraska on behalf of the Estate of Petersen after winning a jury verdict for breach of fiduciary duty and fraudulent misrepresentation against financial advisor William Bitters (operating now under https://estatesandcaptives.com) in the US District Court for the District of Nebraska.

He argued the District Court erred in (a) barring pain and suffering damages and (b) cutting the jury's damages award in half based on an inapplicable legal theory and (c) dismissing Arizona lawyer Robert W. Boland ftom the lawsuit despite his associated business with Defendant Bitters.

Argument was heard by Judge Gruender (who is on President Trump's list of top 25 candidates for the US Supreme Court) and by Judge Kelly (who President Obama interviewed for the Supreme Court) and by Judge Erickson (who asked many questions and therefore may be the likely author of the panel's opinion).

Pictures from the Durham Museum in Omaha.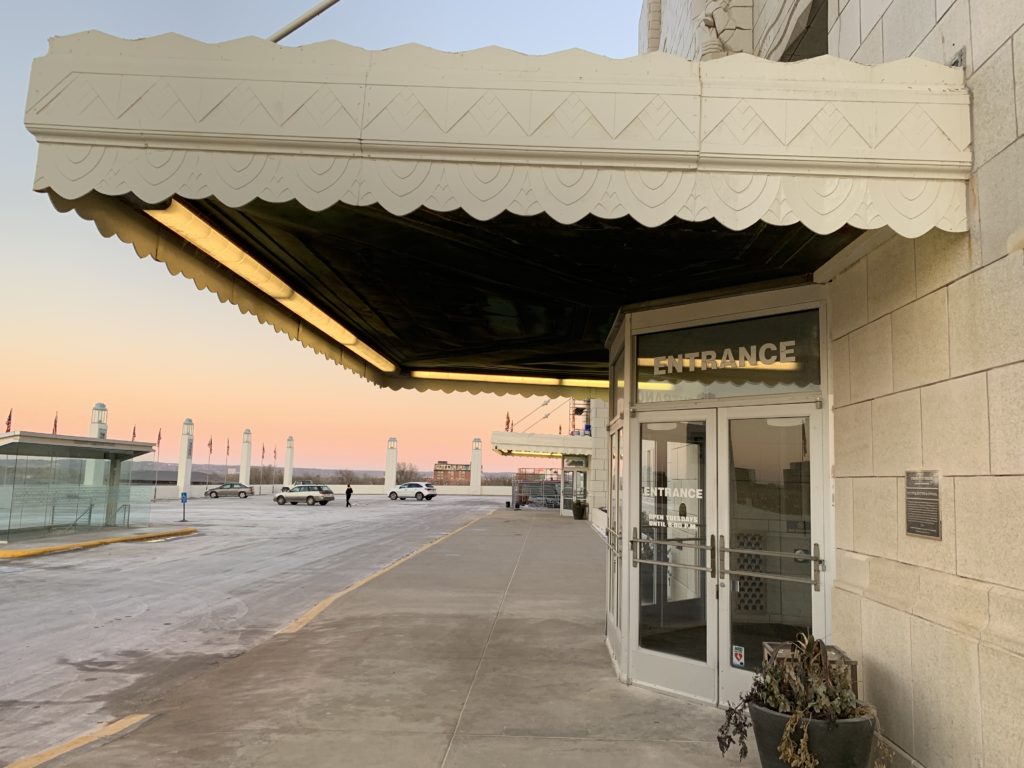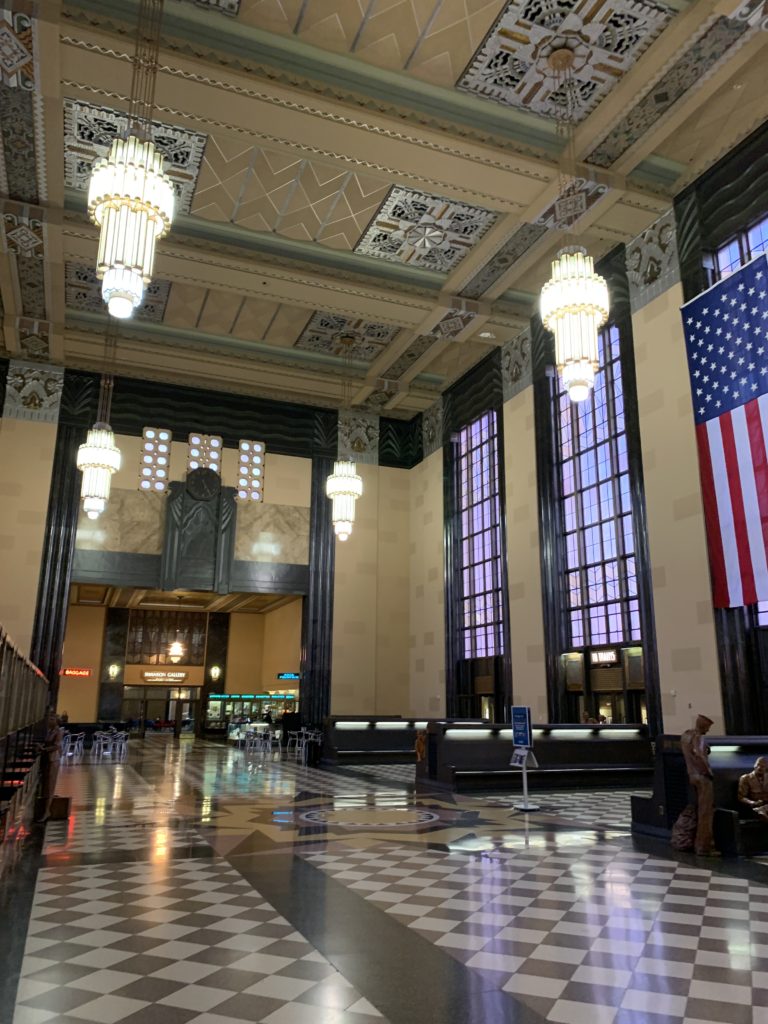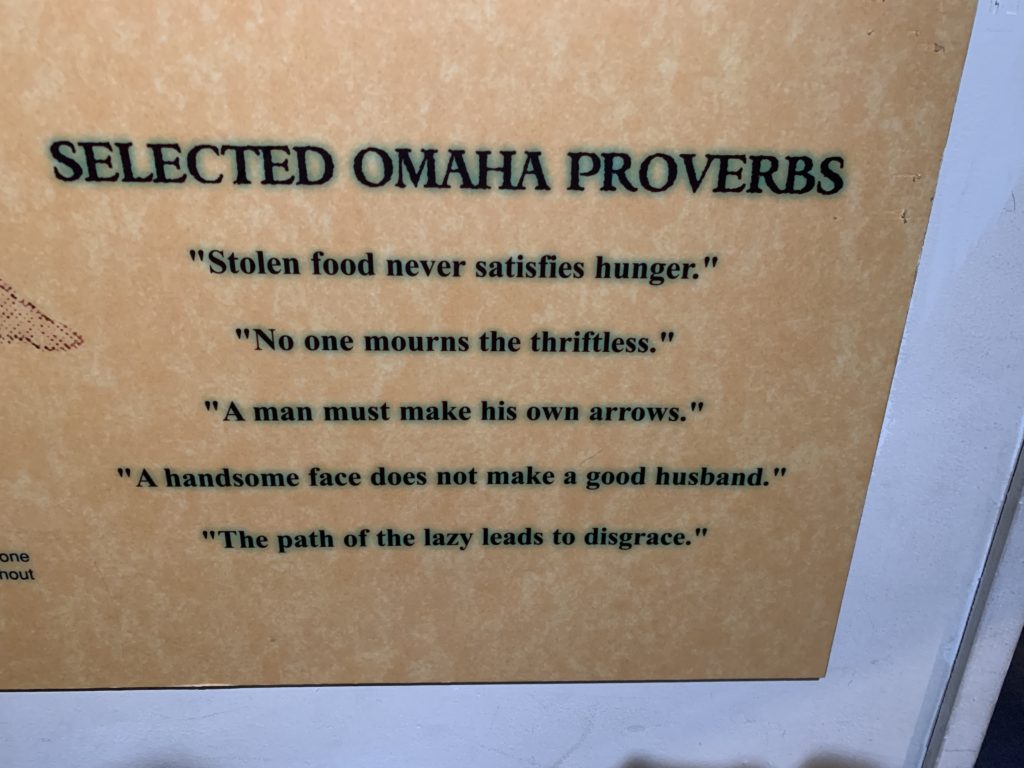 November 7, 2019 @ 10:33 am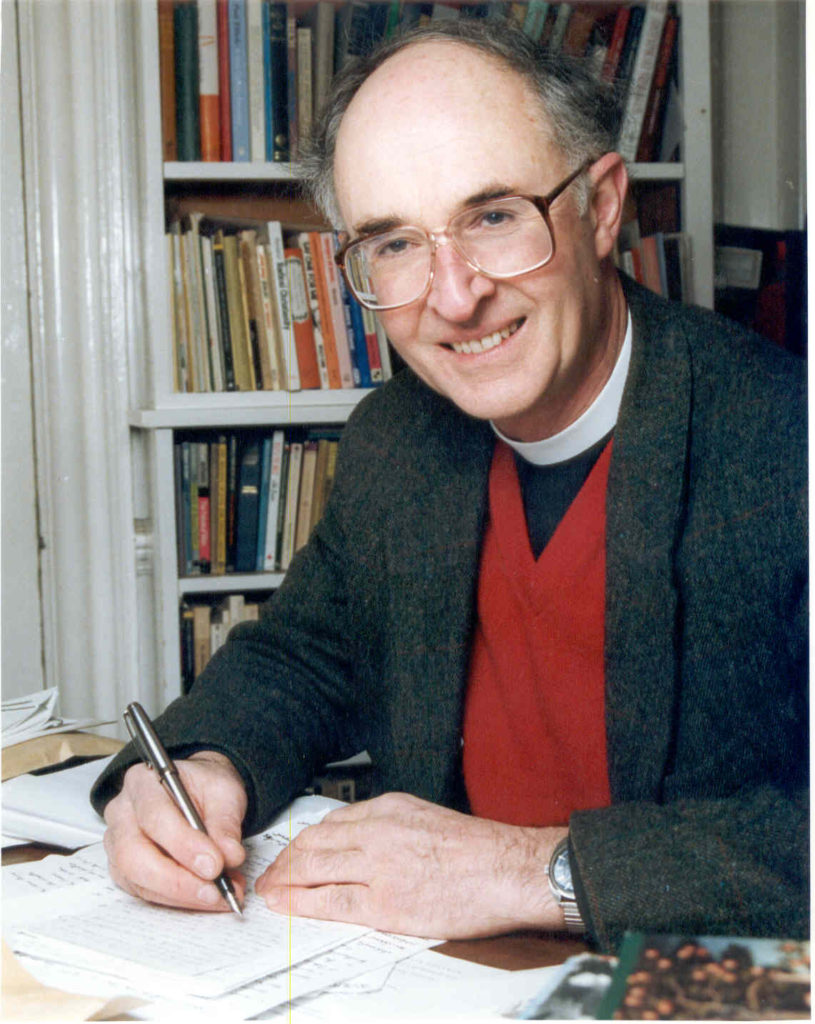 Rev. Trevor Williams, the former chaplain of Trinity College at Oxford University, has passed away. He tutored civil rights and class action lawyer, Robert J. Gaudet, Jr. in the New Testament when Mr. Gaudet studied at Oxford University. Rev. Williams supervised Mr. Gaudet's studies in Oxford's Diploma in Theology program and tutored him in Oxford's Study of Religion degree. Rev. Williams was exceedingly kind and gentle. He had the sophistication of an experienced Oxford don but the grace and kindness of a genuine Christian who made Mr. Gaudet and other students feel at home in the centuries-old university where some could be ostentatious.
In the fall of 1999, Rev. Williams admitted Mr. Gaudet two weeks late into Oxford's Diploma in Theology program. Another faculty member said it was impossible to start so late and that Mr. Gaudet would not pass the course. Yet, Mr. Gaudet graduated with honors. Rev. Williams served as his supervisor during the year and was always warm, kind, and hospital in inviting Mr. Gaudet to meetings in his rooms off the famous lawn of Trinity College in the heart of Oxford.
Rev. Williams also served as a chaplain and instructor for Mr. Gaudet's sister, Brandi Marie Gaudet, who studied theology at Oxford and later graduated from Oxford's MBA program, all while staying at Trinity College where Rev. Williams was the chaplain.
Around the time of Rev. Williams's retirement about 14 years ago, Mr. Gaudet visited Rev. Williams at his home, per his kind invitation, and obtained a copy of his latest book on Christianity. He stayed in touch with students even after his service to Trinity College had formally ended. Rev. Williams will be greatly missed. A funeral service will take place at St Mark's Episcopalian Church, Portobello, Edinburgh EH15 2AR, at 11am on Monday 18 November, followed by a reception at the Macdonald Marine Hotel in North Berwick, EH39 4LZ. A memorial service will be held at Trinity in the spring. #theology #oxforduniversity #christianity
December 4, 2018 @ 10:32 pm
"We are very saddened by the news of the passing of Louis de Frankopan, the husband to Prof. Dr. Ingrid Detter de Frankopan," says Robert J. Gaudet, Jr. who is joined other members of RJ Gaudet & Associates LLC in extending their deepest sympathies to Prof. Detter and her family.
A Requiem Memorial Mass in the memory of Mr. Frankopan will be held on December 14, 2018 in the Brompton Oratory, Church of the Immaculate Heart of Mary, on Brompton Road in London, England.
Prof. Detter met Mr. Frankopan when they were students at Oxford University. It was the start of a life-long partnership and love of 50 years with numerous children and grandchildren.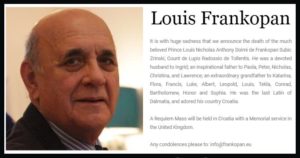 Mr. Frankopan's surviving spouse, Prof. Detter, is an accomplished Barrister and author of books on international law including the recently published "Philosophy of the Law of Nations" published by Montesa Jagellonica in 2018. She served as a legal advisor to His Holiness Pope John Paul II and represented the nation of Dominica in legal proceedings.
More recently, Prof. Detter served as an expert on international law in a federal court in California opining as to whether a terrorist act may constitute an act of war.  Her husband will be greatly missed by his friends and family.
November 18, 2018 @ 1:08 pm
In honor of the first Thanksgiving in North America in 1598 between Juan de Oñate and the Native Americans in the El Paso region, you are cordially invited to meet Rev. Harcourt Klinefelter, former media director for Dr. Martin Luther King, Jr.
WHEN: Monday, November 19, 2018 from 5 pm to 7 pm
WHERE: Tigua Tribal Courthouse, 9241 Socorro Road, El Paso, TX 79907.
WHAT: Rev. Klinefelter will show segments of a video documentary about his life and work with Dr. King, answer questions, talk about a new book about his life, and give a pre-Thanksgiving blessing to the Tigua community, Stanford alumni, Dutch-Americans, and other participants.
INVITEES: Tigua residents, Stanford alumni, Dutch-Americans in El Paso, community residents and activists, and their families and friends. RSVPs are preferred but not required.
Tigua residents who plan to attend may notify Aundria E. Garcia at aundria.garcia AT ydsp-nsn.gov. Stanford alumni who plan to attend may notify robert AT rjgaudet.com, tel. (915) 308-0025. Dutch-Americans and other community residents and activists who plan to attend may notify karin AT rjgaudet.com.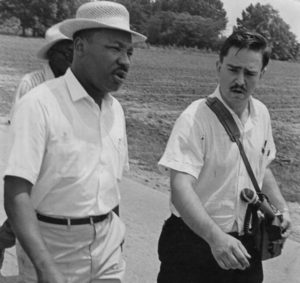 On July 19, 2018, a jury in Omaha, Nebraska entered a verdict of $713,000 against a financial advisor for breach of fiduciary duty and fraudulent misrepresentation and against a borrower who did not repay a loan from the late Joyce R. Petersen.
Ms. Petersen was a long-time resident of Omaha and a music teacher who left behind an insurance policy with a benefit of $140,000 for her church in Omaha.
Ms Petersen Playing Keyboard – Video
Her children, Erik Petersen and Jilynn Wall, filed a lawsuit against her former financial advisor, William Bitters, and a borrower who did not repay a loan that was arranged by Mr. Bitters. Ms. Petersen's children brought the lawsuit in honor of their mother's memory and to seek justice on her behalf.
Ms. Petersen's children testified in a trial that included seven days of evidence, testimony, and closing arguments as well as an additional day for jury deliberation. They testified Ms. Petersen absolutely trusted her financial advisor but was misled. For instance, he told her that he was asking the borrower to repay her when, in fact, the borrower testified Mr. Bitters told him not to repay her but, instead, to use the money to pay for a renewal premium on an insurance policy sold to him by Mr. Bitters which allowed Mr. Bitters to earn a commission.
The lawsuit was brought to clear Ms. Petersen's name, obtain justice, and honor her memory, for instance, with donations to charities that Ms. Petersen loved and to a church that she attended in her last few years.
Robert J. Gaudet, Jr. was trial co-counsel, examined numerous witnesses including Mr. Bitters, and made the closing statement.  Karin Gaudet-Asmus assisted with legal research, exhibits, and numerous other matters at trial.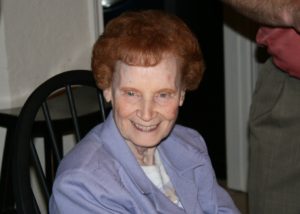 Mr. Gaudet's co-counsel was Dallas lawyer J. Hamilton McMenamy.  Closing arguments ended on July 18 and the verdict was rendered on July 19.
December 20, 2017 @ 1:05 am
On December 19, 2017, Karin Gaudet-Asmus was sworn into the California bar association by the Honorable David Guaderrama of the U.S. District Court for the Western District of Texas in El Paso.  The judge complimented her for passing one of the country's hardest bar exams and noted it is especially an accomplishment for someone who speaks English as a second language.  Mrs. Gaudet-Asmus's native language is Dutch and she is a proud member of the local Dutch community in El Paso.  It was very gracious of Judge Guaderrama, his clerks, and his bailiff/guard to make time for Mrs. Gaudet-Asmus's swearing-in ceremony.  Congratulations, Mrs. Gaudet-Asmus!
In November 2017, the U.S. Court of Federal Claims in Washington, D.C. approved a $1.7 million settlement of FLSA and COBRA claims that Robert J. Gaudet, Jr. co-prosecuted against the U.S. Government on behalf of employees of the Customs and Border Protection Service who took a training course for canine detection – in El Paso, Texas and Front Royal, Virginia – but were not paid compensation for after-hours time spent studying.
Court approval is required for any settlement of a FLSA claim.  Although the Government argued no such approval was necessary, the Court sided with arguments researched and drafted by Mr. Gaudet that were submitted to the Court as part of extensive legal briefing.  "I am proud to have been a part of this case on behalf of Canine officers in the Border Patrol who were not paid for training time that benefited their employer, the U.S. Government," said Mr. Gaudet.
Mr. Gaudet is a lawyer licensed in Texas and Washington who works on cases across the United States with co-counsel. He is also a member of the National Employment Lawyers Association (NELA).  Mr. Gaudet is currently prosecuting another case in Washington, D.C. on behalf of employees of a seafood distribution company, OceanPro AKA ProFish, that provides seafood to the White House, the CIA, five-star hotels and restaurants, and over 3,000 customers but that misclassifies its employees as "exempt" from wage requirements and fails to pay them for overtime hours in excess of forty hours per week.
Mr. Gaudet is a fifth-generation El Pasoan whose great-great-grandfather moved to El Paso from Zacatecas, Mexico and whose grandfathers moved to El Paso to serve in the military at Ft. Bliss.  Mr. Gaudet worked for five years at a nationwide class action firm in Seattle, spent 7 years practicing law and teaching in Europe, and moved back to the United States with his wife and colleague, Karin Gaudet-Asmus.  He is currently working on cases nationwide including Seattle, California, Virginia, New York, and Washington, D.C.
Years ago, Prof Dr Ingrid Detter challenged then Deputy Prosecutor of the ICC, Fatou Bensouda, that the USA would never join the ICC. The spirited dialogue was part of a panel discussion organized by Robert Gaudet Jr. at an American Bar Association SIL International Human Rights Committee event in Paris. Today, roughly 7 years later, Prof Dr Detter had an opportunityto meet now Chief Prosecutor Bensouda, both pictured below, at the yearly Conference of the Société française de droit international in Lille, France, 20 May 2017.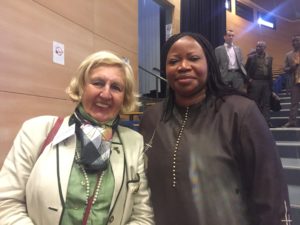 More
November 17, 2016 @ 2:00 am
Women are sold like cows in India to be brides, victims of human trafficking. Read more and watch a 30-minute video: http://tinyurl.com/jmqj6r4. Robert Gaudet's colleague in civil rights litigation, Harish, says girls are drowned in water at birth by midwives in parts of India.  They are not cherished.  To the contrary, in parts of India, people give condolences rather than congratulations when a female child is born.  Help us investigate and make a documentary about these injustices. Harish can introduce an interested filmmaker to midwives who will admit to these practices and can be filmed. Contact this firm, RJ Gaudet & Associates LLC, if you are interested in doing something about these grave human rights violations that should trouble anyone with a conscience.  Baby girls do not deserve to be scorned and murdered simply because of their gender. Serious inquiries only, please.  Thanks to Robert J. Gaudet, Jr.'s mother, Barbara Gaudet, for bringing this 30-minute video to his attention.