RJ Gaudet & Associates LLC is a law firm registered in Seattle, Washington with a foreign legal entity registered in El Paso, Texas. The firm was established by American lawyer Robert J. Gaudet, Jr. while he was studying complex litigation in Europe under a Fulbright grant from 2007 to 2008.
October 7, 2023 @ 1:54 pm
Israel has today declared war on Hamas after 'unprecedented assault by Hamas militants from Gaza'. The serious bombing raids have been directed deep into Israeli Territory. There are claims that Hamas 'has not been working alone' but it also seems that Hamas has been seriously underestimated: there was a 'war' by Hamas already in 2017, lasting for 51 days. I was then Expert in a case in a California Court where one side argued that Hamas could not be 'waging a war' as Hamas is not a State. The Case was about an insurance policy that would not cover the insured for 'war' but only for 'terrorist attacks' etc. But on the basis of my Opinion, the Court held that there had been a real 'war' as the weapons and the causalities were at a level that it had to be called a 'war'. The Court thus held that also a non-State entity can be a party to a 'war' and an insurance policy excluding war would not cover the insured!
Prof. Dr. Ingrid Detter de Frankopan
of Counsel to RJ Gaudet Law Firm
https://www.nytimes.com/live/2023/10/07/world/israel-gaza-attack
September 15, 2022 @ 12:40 am
September 15, 2021 @ 5:47 pm
RJ Gaudet & Associates is pleased to announce that Joseph Federici now works for the U.S. Department of Defense as a speech writer. Mr. Federici was formerly Of Counsel at RJ Gaudet & Associates LLC since roughly 2014 and he has worked for the Center for Strategic and International Studies over the past several years. Mr. Federici and Mr. Gaudet met through their shared leadership responsibilities in the American Bar Association Section of International Law International Human Rights Committee. They organized a conference on access to justice and class action lawsuits at the European Parliament in Brussels. "He is a person of great integrity and he is committed to doing the right thing," says Mr. Gaudet. Mr. Federici's former work also includes serving as a teaching assistant to former U.S. Secretary of State Madeleine Albright. The firm wishes Mr. Federici all of the best with his new appointment.
January 26, 2021 @ 2:58 pm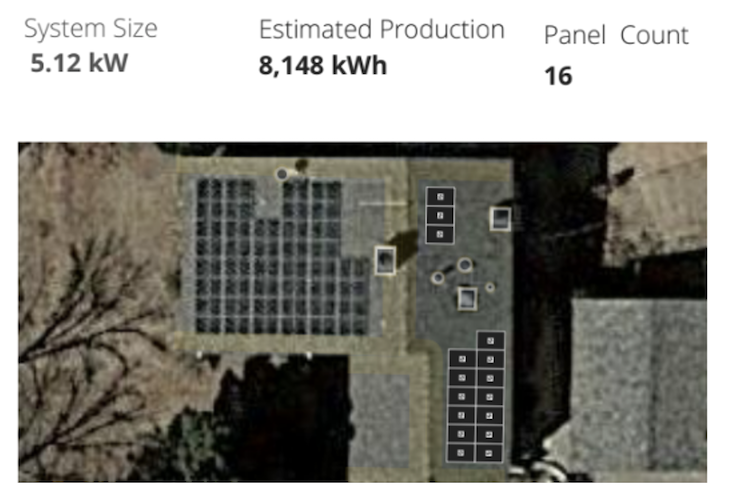 EL PASO, Jan. 26, 2021 – RJ Gaudet & Associates filed a lawsuit in El Paso state court on behalf of a retired veteran, Joseph Thoma, and his wife who live in Canutillo, Texas against Erus Builders, LLC and Paramount Equity Mortgage, LLC over the sale of a $47,000 solar panel system that was supposed to provide "full coverage" of their home's electricity needs with enough surplus to sell back to El Paso Electric Company.
According to the suit, after installation, the Thomas had to keep paying the El Paso Electric Company as well as monthly payments to finance the principal and interest of the solar panel system, which will cost $70,000 over the lifetime of the loan. The Petition also states that, although it was not disclosed at the time of purchase, Erus's solar panel system only provides 73% of the Thoma home's electricity needs.
The lawsuit alleges that Erus only admitted it had sold Mr. Thoma a partial system about one year after installation and after it made fake excuses that it took time for the system to adapt and that Mr. Thoma needed to trim his trees because their shade was supposedly impairing the system. "They told me to wait 10 months for the new system to average itself out, but that was a lie," says Plaintiff Joseph Thoma. He did not believe Erus's other excuse about the trees, either, saying, "I asked them why didn't they trim my trees when they installed the solar panels but they didn't give me any explanation."
To initially find Erus, Mr. Thoma looked on the internet for an affordable solar panel system and got a call back from an Erus sales representative. "She called and said I'd need 42 solar panels and a converter box and that I'd get full coverage for my house plus enough surplus to sell back to the city," says Mr. Thoma. After Erus inspected the Thoma home, designed a system, and installed the solar panels, Mr. Thoma's electric bills did not go away.
The lawsuit alleges Erus Builders, LLC worked hand-in-glove with Paramount Equity Mortgage, LLC d/b/a Loanpal to sell and finance Mr. Thoma's purchase. As the lawsuit describes, Loanpal imposed a lien on the solar panels affixed to the Thoma residence even though Mrs. Thoma had not sign the papers or given her consent to the imposition of the lien, which the Thomas allege is an unlawful practice under Texas law. The seeks actual and special damages and treble damages as allowed by the Deceptive Trade Practices Act. The Petition also alleges common law fraud, breach of contract, and statutory fraud in real estate.
Asked if he thinks this could happen to others, Mr. Thoma says, "yes, it could happen to anyone."  He adds, "they don't tell you that it's an incomplete system until one year after you buy the system and, by then, it's too late to cancel the deal unless you find a lawyer to represent you."  Mr. Thoma recalls that, when he tried to work out the problem, Erus's Vice President of Operations told him, "sorry" and said "we already got paid" and then hung up.  The Thomas hope to get the company's attention with their lawsuit.
Erus Builders, LLC is a Phoenix-based company that installs solar panels in El Paso and operates out of 1155 Larry Mahan Drive. Its license on the Texas Secretary of State website is listed as "FORFEITED." Erus Builders, LLC or "Erus Energy" signs have been seen posted near mailboxes in El Paso residential areas. Loanpal is a California-based company.
For more information, please contact Robert J. Gaudet, Jr. at (915) 308-0025 or at robert AT rjgaudet.com. RJ Gaudet & Associates LLC is a law firm in Washington and Texas that represents victims of fraud, consumer protection violations, wage theft, and employment discrimination.
One of my top several favorite law professors just passed away, Barbara Babcock. She used to say, "in 1937, a star was born" and then explained that was the year of her birth as well as the Federal Rules of Civil Procedure that set forth the rules for lawsuits in federal courts. She always repeated, "read the rules, read the rules!"

Prior to joining Stanford Law School, she was head of the public defenders association in DC. She was later appointed by our last human rights hero, President Jimmy Carter, to be Assistant Attorney General of Civil Division at Department of Justice.

Prof. Babcock (along with Gerald Gunther, Bob Rabin, Deborah Hensler, and some others) personified Stanford for me: warm, gentle, kind, easy-going. She was so nice. I really loved being in her class, even for a subject that I Ioathed as pedantic, Civil Procedure, but which is probably the most important for my work.

I don't know what Stanford will become without her and Prof Gunther but I hope the newer faculty carry on their tradition.

– Robert J. Gaudet, Jr., Stanford Law School, J.D. (2002)

https://law.stanford.edu/directory/barbara-babcock/
November 27, 2019 @ 7:23 pm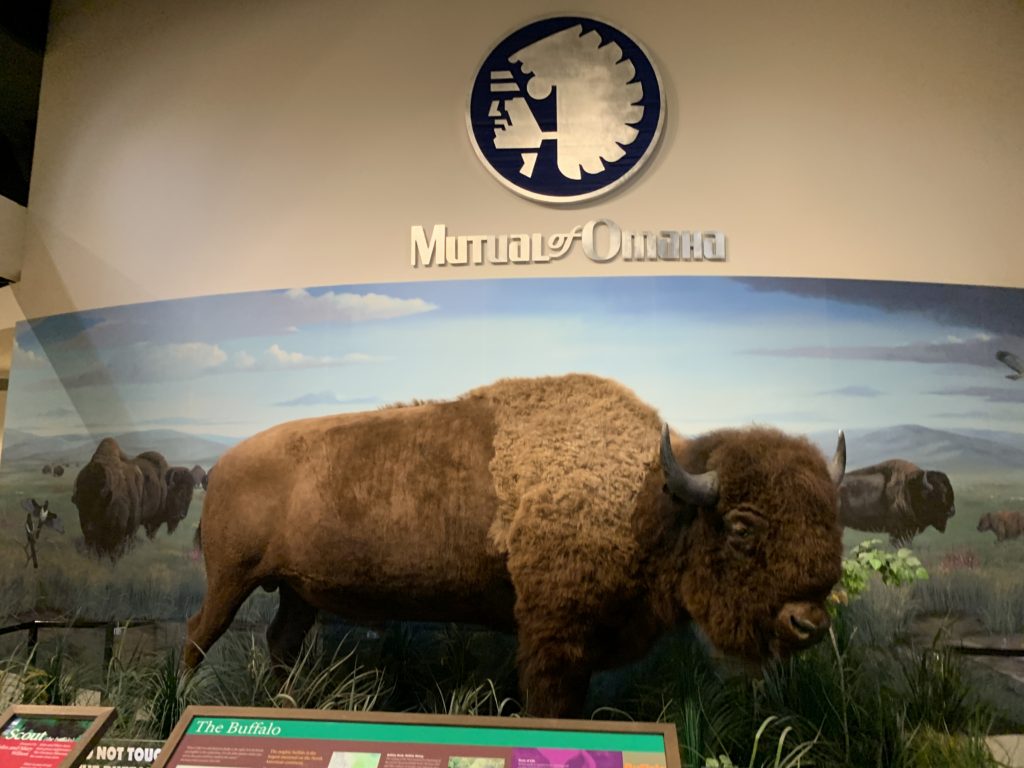 Mr Gaudet recently made oral argument at the US Court of Appeals for the Eighth Circuit in Omaha, Nebraska on behalf of the Estate of Petersen after winning a jury verdict for breach of fiduciary duty and fraudulent misrepresentation against financial advisor William Bitters (operating now under https://estatesandcaptives.com) in the US District Court for the District of Nebraska.

He argued the District Court erred in (a) barring pain and suffering damages and (b) cutting the jury's damages award in half based on an inapplicable legal theory and (c) dismissing Arizona lawyer Robert W. Boland ftom the lawsuit despite his associated business with Defendant Bitters.

Argument was heard by Judge Gruender (who is on President Trump's list of top 25 candidates for the US Supreme Court) and by Judge Kelly (who President Obama interviewed for the Supreme Court) and by Judge Erickson (who asked many questions and therefore may be the likely author of the panel's opinion).

Pictures from the Durham Museum in Omaha.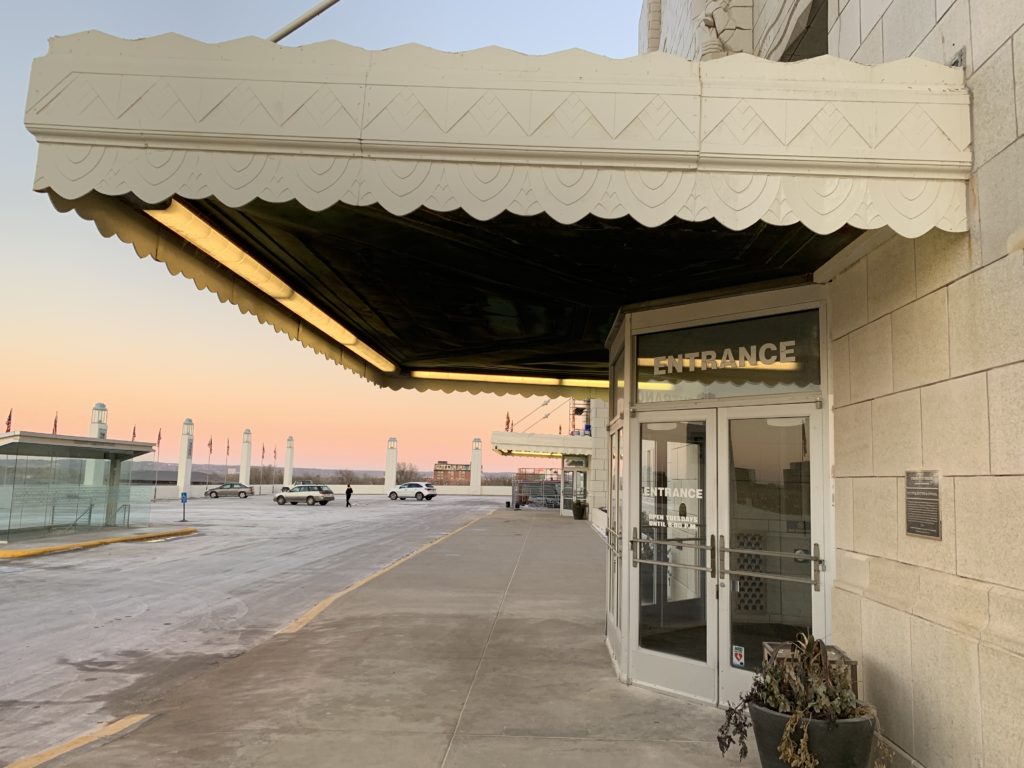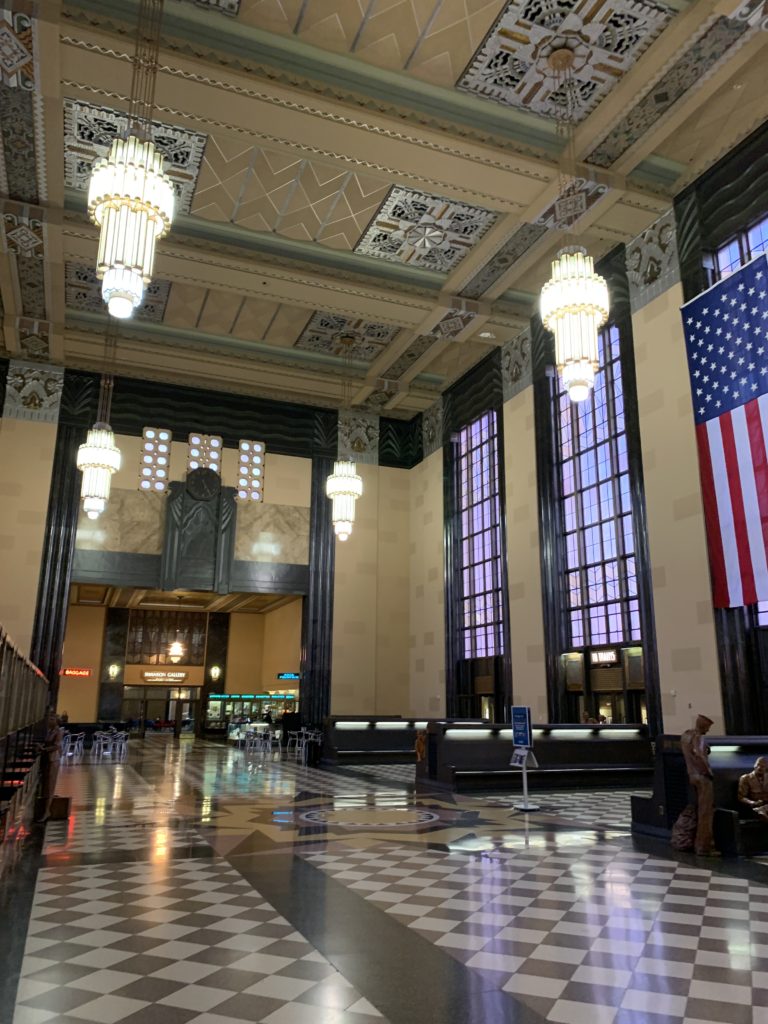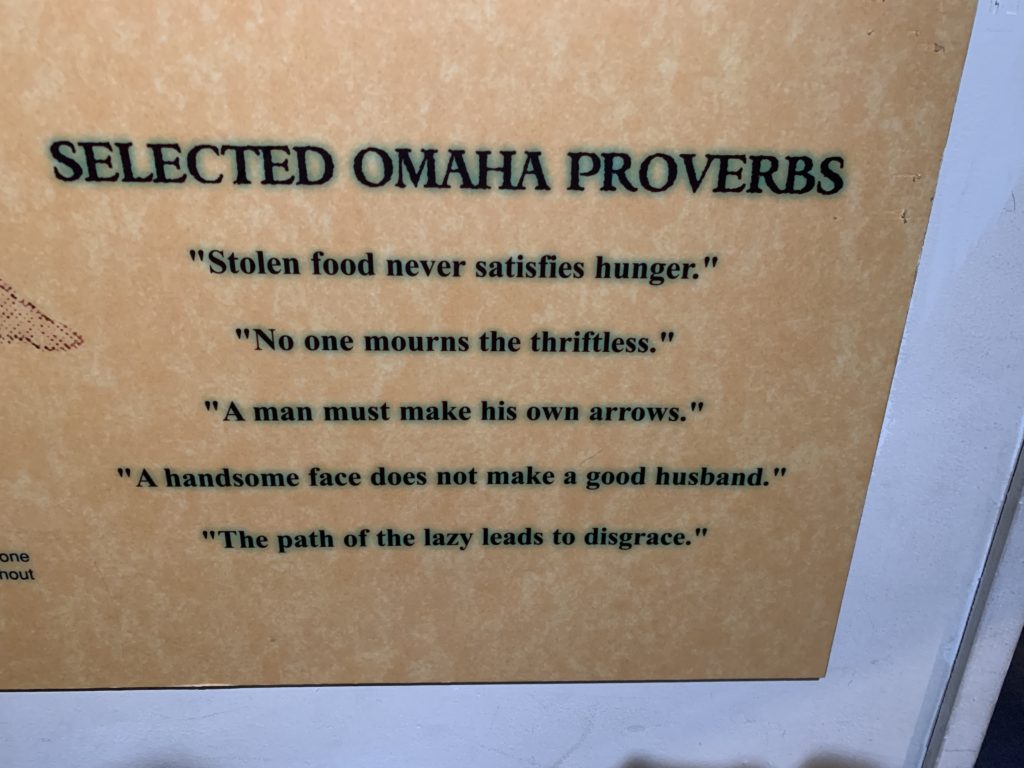 November 7, 2019 @ 10:33 am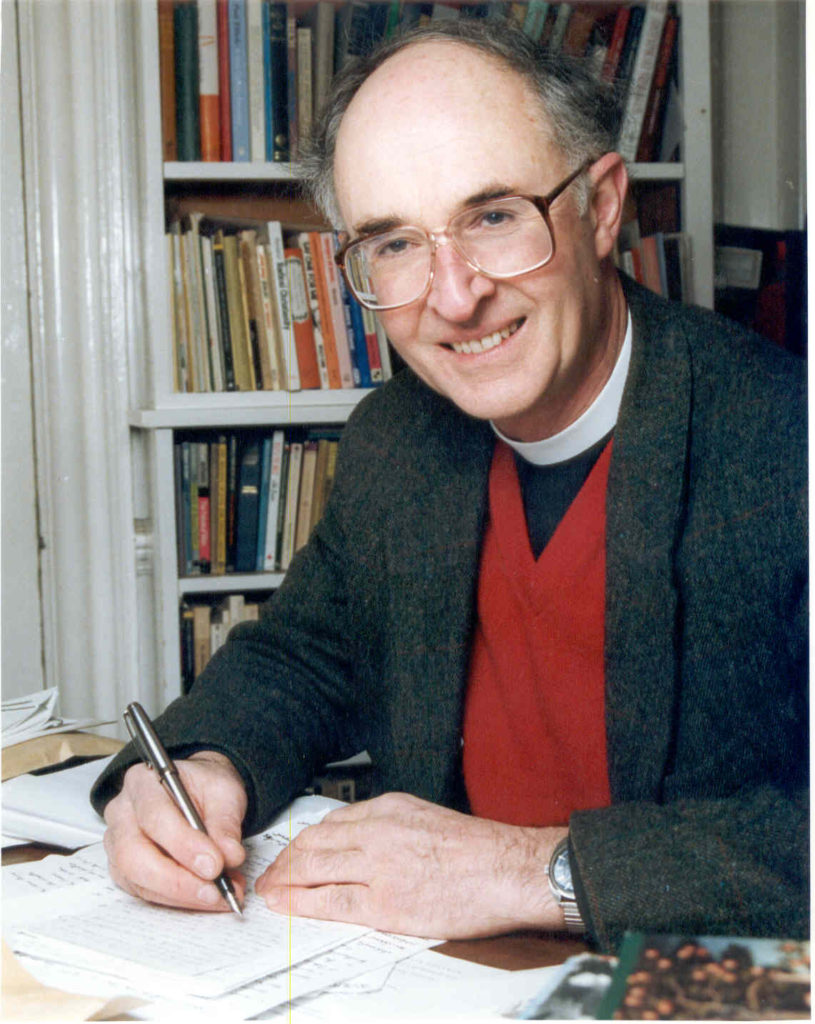 Rev. Trevor Williams, the former chaplain of Trinity College at Oxford University, has passed away. He tutored civil rights and class action lawyer, Robert J. Gaudet, Jr. in the New Testament when Mr. Gaudet studied at Oxford University. Rev. Williams supervised Mr. Gaudet's studies in Oxford's Diploma in Theology program and tutored him in Oxford's Study of Religion degree. Rev. Williams was exceedingly kind and gentle. He had the sophistication of an experienced Oxford don but the grace and kindness of a genuine Christian who made Mr. Gaudet and other students feel at home in the centuries-old university where some could be ostentatious.
In the fall of 1999, Rev. Williams admitted Mr. Gaudet two weeks late into Oxford's Diploma in Theology program. Another faculty member said it was impossible to start so late and that Mr. Gaudet would not pass the course. Yet, Mr. Gaudet graduated with honors. Rev. Williams served as his supervisor during the year and was always warm, kind, and hospital in inviting Mr. Gaudet to meetings in his rooms off the famous lawn of Trinity College in the heart of Oxford.
Rev. Williams also served as a chaplain and instructor for Mr. Gaudet's sister, Brandi Marie Gaudet, who studied theology at Oxford and later graduated from Oxford's MBA program, all while staying at Trinity College where Rev. Williams was the chaplain.
Around the time of Rev. Williams's retirement about 14 years ago, Mr. Gaudet visited Rev. Williams at his home, per his kind invitation, and obtained a copy of his latest book on Christianity. He stayed in touch with students even after his service to Trinity College had formally ended. Rev. Williams will be greatly missed. A funeral service will take place at St Mark's Episcopalian Church, Portobello, Edinburgh EH15 2AR, at 11am on Monday 18 November, followed by a reception at the Macdonald Marine Hotel in North Berwick, EH39 4LZ. A memorial service will be held at Trinity in the spring. #theology #oxforduniversity #christianity
December 4, 2018 @ 10:32 pm
"We are very saddened by the news of the passing of Louis de Frankopan, the husband to Prof. Dr. Ingrid Detter de Frankopan," says Robert J. Gaudet, Jr. who is joined other members of RJ Gaudet & Associates LLC in extending their deepest sympathies to Prof. Detter and her family.
A Requiem Memorial Mass in the memory of Mr. Frankopan will be held on December 14, 2018 in the Brompton Oratory, Church of the Immaculate Heart of Mary, on Brompton Road in London, England.
Prof. Detter met Mr. Frankopan when they were students at Oxford University. It was the start of a life-long partnership and love of 50 years with numerous children and grandchildren.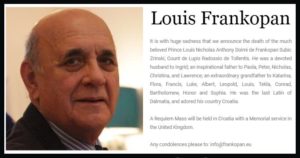 Mr. Frankopan's surviving spouse, Prof. Detter, is an accomplished Barrister and author of books on international law including the recently published "Philosophy of the Law of Nations" published by Montesa Jagellonica in 2018. She served as a legal advisor to His Holiness Pope John Paul II and represented the nation of Dominica in legal proceedings.
More recently, Prof. Detter served as an expert on international law in a federal court in California opining as to whether a terrorist act may constitute an act of war.  Her husband will be greatly missed by his friends and family.
November 18, 2018 @ 1:08 pm
In honor of the first Thanksgiving in North America in 1598 between Juan de Oñate and the Native Americans in the El Paso region, you are cordially invited to meet Rev. Harcourt Klinefelter, former media director for Dr. Martin Luther King, Jr.
WHEN: Monday, November 19, 2018 from 5 pm to 7 pm
WHERE: Tigua Tribal Courthouse, 9241 Socorro Road, El Paso, TX 79907.
WHAT: Rev. Klinefelter will show segments of a video documentary about his life and work with Dr. King, answer questions, talk about a new book about his life, and give a pre-Thanksgiving blessing to the Tigua community, Stanford alumni, Dutch-Americans, and other participants.
INVITEES: Tigua residents, Stanford alumni, Dutch-Americans in El Paso, community residents and activists, and their families and friends. RSVPs are preferred but not required.
Tigua residents who plan to attend may notify Aundria E. Garcia at aundria.garcia AT ydsp-nsn.gov. Stanford alumni who plan to attend may notify robert AT rjgaudet.com, tel. (915) 308-0025. Dutch-Americans and other community residents and activists who plan to attend may notify karin AT rjgaudet.com.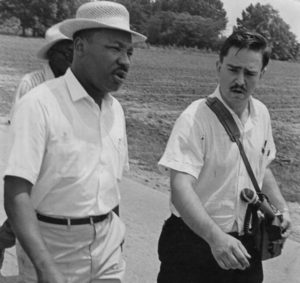 On July 19, 2018, a jury in Omaha, Nebraska entered a verdict of $713,000 against a financial advisor for breach of fiduciary duty and fraudulent misrepresentation and against a borrower who did not repay a loan from the late Joyce R. Petersen.
Ms. Petersen was a long-time resident of Omaha and a music teacher who left behind an insurance policy with a benefit of $140,000 for her church in Omaha.
Ms Petersen Playing Keyboard – Video
Her children, Erik Petersen and Jilynn Wall, filed a lawsuit against her former financial advisor, William Bitters, and a borrower who did not repay a loan that was arranged by Mr. Bitters. Ms. Petersen's children brought the lawsuit in honor of their mother's memory and to seek justice on her behalf.
Ms. Petersen's children testified in a trial that included seven days of evidence, testimony, and closing arguments as well as an additional day for jury deliberation. They testified Ms. Petersen absolutely trusted her financial advisor but was misled. For instance, he told her that he was asking the borrower to repay her when, in fact, the borrower testified Mr. Bitters told him not to repay her but, instead, to use the money to pay for a renewal premium on an insurance policy sold to him by Mr. Bitters which allowed Mr. Bitters to earn a commission.
The lawsuit was brought to clear Ms. Petersen's name, obtain justice, and honor her memory, for instance, with donations to charities that Ms. Petersen loved and to a church that she attended in her last few years.
Robert J. Gaudet, Jr. was trial co-counsel, examined numerous witnesses including Mr. Bitters, and made the closing statement.  Karin Gaudet-Asmus assisted with legal research, exhibits, and numerous other matters at trial.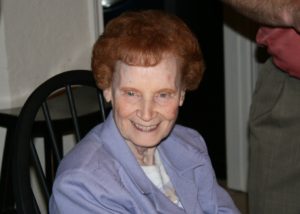 Mr. Gaudet's co-counsel was Dallas lawyer J. Hamilton McMenamy.  Closing arguments ended on July 18 and the verdict was rendered on July 19.