RJ GAUDET & ASSOCIATES L.L.C.
"Let us realize the arc of the moral universe is long but it bends toward justice."
Dr. Martin Luther King, Jr.
Archive for the 'Oxford University' Category
November 7, 2019 @ 10:33 am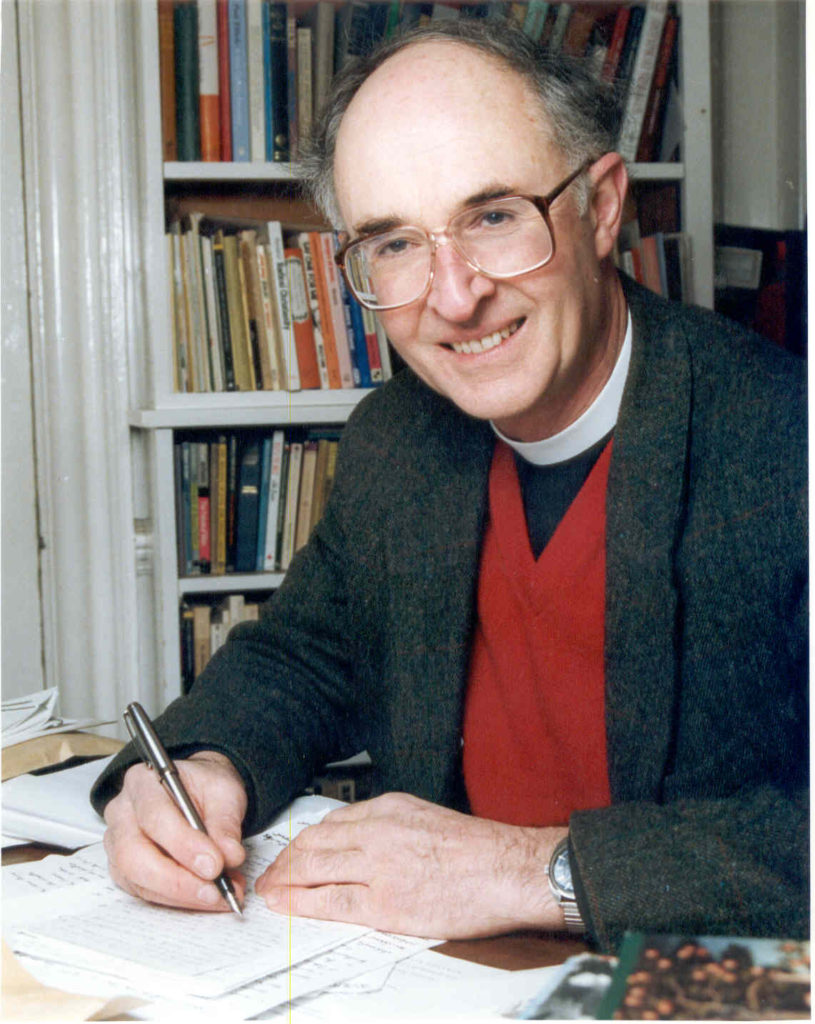 Rev. Trevor Williams, the former chaplain of Trinity College at Oxford University, has passed away. He tutored civil rights and class action lawyer, Robert J. Gaudet, Jr. in the New Testament when Mr. Gaudet studied at Oxford University. Rev. Williams supervised Mr. Gaudet's studies in Oxford's Diploma in Theology program and tutored him in Oxford's Study of Religion degree. Rev. Williams was exceedingly kind and gentle. He had the sophistication of an experienced Oxford don but the grace and kindness of a genuine Christian who made Mr. Gaudet and other students feel at home in the centuries-old university where some could be ostentatious.
In the fall of 1999, Rev. Williams admitted Mr. Gaudet two weeks late into Oxford's Diploma in Theology program. Another faculty member said it was impossible to start so late and that Mr. Gaudet would not pass the course. Yet, Mr. Gaudet graduated with honors. Rev. Williams served as his supervisor during the year and was always warm, kind, and hospital in inviting Mr. Gaudet to meetings in his rooms off the famous lawn of Trinity College in the heart of Oxford.
Rev. Williams also served as a chaplain and instructor for Mr. Gaudet's sister, Brandi Marie Gaudet, who studied theology at Oxford and later graduated from Oxford's MBA program, all while staying at Trinity College where Rev. Williams was the chaplain.
Around the time of Rev. Williams's retirement about 14 years ago, Mr. Gaudet visited Rev. Williams at his home, per his kind invitation, and obtained a copy of his latest book on Christianity. He stayed in touch with students even after his service to Trinity College had formally ended. Rev. Williams will be greatly missed. A funeral service will take place at St Mark's Episcopalian Church, Portobello, Edinburgh EH15 2AR, at 11am on Monday 18 November, followed by a reception at the Macdonald Marine Hotel in North Berwick, EH39 4LZ. A memorial service will be held at Trinity in the spring. #theology #oxforduniversity #christianity
December 4, 2018 @ 10:32 pm
"We are very saddened by the news of the passing of Louis de Frankopan, the husband to Prof. Dr. Ingrid Detter de Frankopan," says Robert J. Gaudet, Jr. who is joined other members of RJ Gaudet & Associates LLC in extending their deepest sympathies to Prof. Detter and her family.
A Requiem Memorial Mass in the memory of Mr. Frankopan will be held on December 14, 2018 in the Brompton Oratory, Church of the Immaculate Heart of Mary, on Brompton Road in London, England.
Prof. Detter met Mr. Frankopan when they were students at Oxford University. It was the start of a life-long partnership and love of 50 years with numerous children and grandchildren.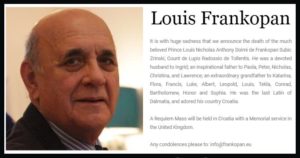 Mr. Frankopan's surviving spouse, Prof. Detter, is an accomplished Barrister and author of books on international law including the recently published "Philosophy of the Law of Nations" published by Montesa Jagellonica in 2018. She served as a legal advisor to His Holiness Pope John Paul II and represented the nation of Dominica in legal proceedings.
More recently, Prof. Detter served as an expert on international law in a federal court in California opining as to whether a terrorist act may constitute an act of war.  Her husband will be greatly missed by his friends and family.