RJ GAUDET & ASSOCIATES L.L.C.
"Let us realize the arc of the moral universe is long but it bends toward justice."
Dr. Martin Luther King, Jr.
Solar Panel System Fraud Lawsuit Filed: RJ Gaudet & Associates LLC Announces Deceptive Trade Practice Act Action Against Erus Builders, LLC and Paramount Equity Mortgage, LLC
January 26, 2021 @ 2:58 pm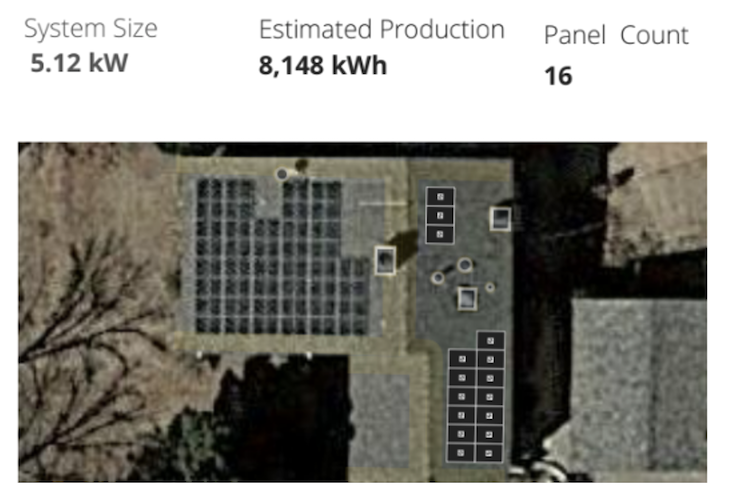 EL PASO, Jan. 26, 2021 – RJ Gaudet & Associates filed a lawsuit in El Paso state court on behalf of a retired veteran, Joseph Thoma, and his wife who live in Canutillo, Texas against Erus Builders, LLC and Paramount Equity Mortgage, LLC over the sale of a $47,000 solar panel system that was supposed to provide "full coverage" of their home's electricity needs with enough surplus to sell back to El Paso Electric Company.
According to the suit, after installation, the Thomas had to keep paying the El Paso Electric Company as well as monthly payments to finance the principal and interest of the solar panel system, which will cost $70,000 over the lifetime of the loan. The Petition also states that, although it was not disclosed at the time of purchase, Erus's solar panel system only provides 73% of the Thoma home's electricity needs.
The lawsuit alleges that Erus only admitted it had sold Mr. Thoma a partial system about one year after installation and after it made fake excuses that it took time for the system to adapt and that Mr. Thoma needed to trim his trees because their shade was supposedly impairing the system. "They told me to wait 10 months for the new system to average itself out, but that was a lie," says Plaintiff Joseph Thoma. He did not believe Erus's other excuse about the trees, either, saying, "I asked them why didn't they trim my trees when they installed the solar panels but they didn't give me any explanation."
To initially find Erus, Mr. Thoma looked on the internet for an affordable solar panel system and got a call back from an Erus sales representative. "She called and said I'd need 42 solar panels and a converter box and that I'd get full coverage for my house plus enough surplus to sell back to the city," says Mr. Thoma. After Erus inspected the Thoma home, designed a system, and installed the solar panels, Mr. Thoma's electric bills did not go away.
The lawsuit alleges Erus Builders, LLC worked hand-in-glove with Paramount Equity Mortgage, LLC d/b/a Loanpal to sell and finance Mr. Thoma's purchase. As the lawsuit describes, Loanpal imposed a lien on the solar panels affixed to the Thoma residence even though Mrs. Thoma had not sign the papers or given her consent to the imposition of the lien, which the Thomas allege is an unlawful practice under Texas law. The seeks actual and special damages and treble damages as allowed by the Deceptive Trade Practices Act. The Petition also alleges common law fraud, breach of contract, and statutory fraud in real estate.
Asked if he thinks this could happen to others, Mr. Thoma says, "yes, it could happen to anyone."  He adds, "they don't tell you that it's an incomplete system until one year after you buy the system and, by then, it's too late to cancel the deal unless you find a lawyer to represent you."  Mr. Thoma recalls that, when he tried to work out the problem, Erus's Vice President of Operations told him, "sorry" and said "we already got paid" and then hung up.  The Thomas hope to get the company's attention with their lawsuit.
Erus Builders, LLC is a Phoenix-based company that installs solar panels in El Paso and operates out of 1155 Larry Mahan Drive. Its license on the Texas Secretary of State website is listed as "FORFEITED." Erus Builders, LLC or "Erus Energy" signs have been seen posted near mailboxes in El Paso residential areas. Loanpal is a California-based company.
For more information, please contact Robert J. Gaudet, Jr. at (915) 308-0025 or at robert AT rjgaudet.com. RJ Gaudet & Associates LLC is a law firm in Washington and Texas that represents victims of fraud, consumer protection violations, wage theft, and employment discrimination.
One Response to "Solar Panel System Fraud Lawsuit Filed: RJ Gaudet & Associates LLC Announces Deceptive Trade Practice Act Action Against Erus Builders, LLC and Paramount Equity Mortgage, LLC"