RJ GAUDET & ASSOCIATES L.L.C.
"Let us realize the arc of the moral universe is long but it bends toward justice."
Dr. Martin Luther King, Jr.
Archive for July, 2018
On July 19, 2018, a jury in Omaha, Nebraska entered a verdict of $713,000 against a financial advisor for breach of fiduciary duty and fraudulent misrepresentation and against a borrower who did not repay a loan from the late Joyce R. Petersen.
Ms. Petersen was a long-time resident of Omaha and a music teacher who left behind an insurance policy with a benefit of $140,000 for her church in Omaha.
Ms Petersen Playing Keyboard – Video
Her children, Erik Petersen and Jilynn Wall, filed a lawsuit against her former financial advisor, William Bitters, and a borrower who did not repay a loan that was arranged by Mr. Bitters. Ms. Petersen's children brought the lawsuit in honor of their mother's memory and to seek justice on her behalf.
Ms. Petersen's children testified in a trial that included seven days of evidence, testimony, and closing arguments as well as an additional day for jury deliberation. They testified Ms. Petersen absolutely trusted her financial advisor but was misled. For instance, he told her that he was asking the borrower to repay her when, in fact, the borrower testified Mr. Bitters told him not to repay her but, instead, to use the money to pay for a renewal premium on an insurance policy sold to him by Mr. Bitters which allowed Mr. Bitters to earn a commission.
The lawsuit was brought to clear Ms. Petersen's name, obtain justice, and honor her memory, for instance, with donations to charities that Ms. Petersen loved and to a church that she attended in her last few years.
Robert J. Gaudet, Jr. was trial co-counsel, examined numerous witnesses including Mr. Bitters, and made the closing statement.  Karin Gaudet-Asmus assisted with legal research, exhibits, and numerous other matters at trial.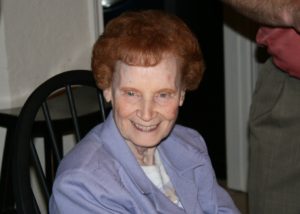 Mr. Gaudet's co-counsel was Dallas lawyer J. Hamilton McMenamy.  Closing arguments ended on July 18 and the verdict was rendered on July 19.